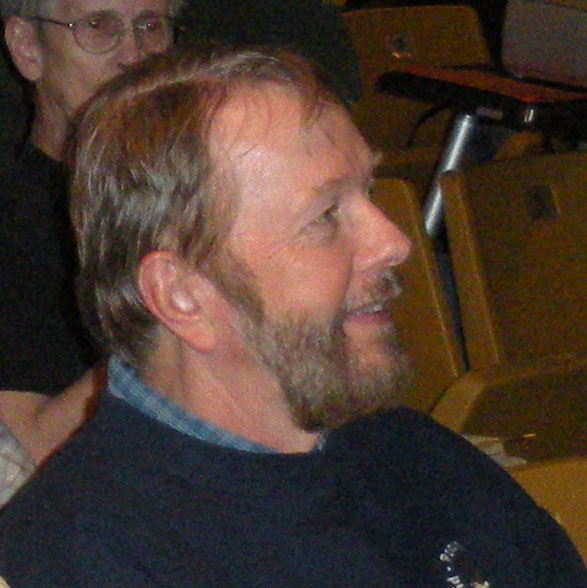 Bob Hines is a teacher at Richard Montgomery High School in Montgomery County. He has been teaching US Modern World History, Advanced European History and the Baccalaureate Program - Higher Level European/Russian History since 1969. Bob developed the Montgomery College New Directions Program for Gifted and Talented Students "Exploring Archaeology in Maryland". In 1984, he developed the Volunteers in Archaeology program through Richard Montgomery High School, which now also includes Col. Zadoc McGruder High School. Over the years he has not only encouraged his students to participate in numerous field and lab sessions, including ASM field schools, but fellow teachers as well.
Since 1984, Bob Hines has been working with middle and high school students on Archaeology projects throughout the Middle Potomac Area. His students have a weekly lab every Thursday. Experienced students train new volunteers in everything from washing artifacts to cataloging them. His objective is to raise student awareness and skills working with archaeological research methods.
Bob has offered fourteen summer field schools for students through Montgomery College.His course was designed for 7th through 12th grade students. This two week course includes classroom work learning vocabulary and field techniques followed by 6 days of excavation at local sites under supervision of qualified archaeologists.
At the present time, Bob is the sponsor of the Richard Montgomery High School archaeology club. He is also published on the subject of incorporating archaeology into the high school curriculum. He wrote, Anthropology for Teacher: Archaeology and High School Student, in Practicing Anthropology Journal, and co-authored Archaeology and Community Volunteer Programs, for the Smithsonian's AnthroNotes.