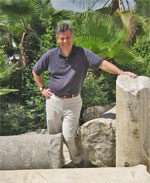 Alex McPhail - CAT Committee Chairman
Alex McPhail is an avid amateur archeologist and an active member of the Maryland Archeological Society. He has a PhD. in Environmental Engineering and is particularly interested in the development of water systems in prehistoric cultures. Alex is a CAT candidate, having joined the program in 2005.
E-Mail Alex at: amcphail@worldbank.org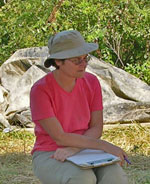 Belinda Urquiza - Secretary
Belinda Urquiza is an avocational archeologist and an active member of the Maryland Archeological Society. She has a MA in Classics (with a specialization in Classical Art and Archaeology) and a MLS in Library Science. Belinda has long been interested in archeology, cultural anthropology and linguistics for both the New and Old Worlds. Her first excavation was on an Etruscan site outside of Florence, Italy as part of her MA program. Ever since she has been hooked. She now divides her avocational archeological experiences between the Mid-Atlantic and the Southwest.
E-Mail Belinda at: burquiza@comcast.net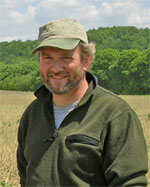 Dr. Charlie Hall - MHT Representative
E-Mail Charlie at: CHall@mdp.state.md.us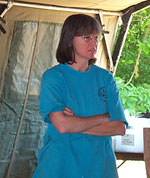 Maureen Kavanaugh - MHT Representative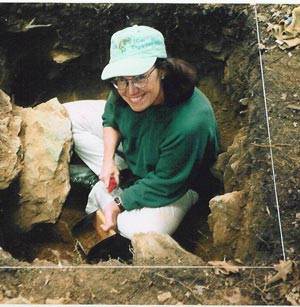 Annetta Schott - Committee Member
Annetta grew up near the Perry Hall area of Baltimore County, Maryland. Archaeology, anthropology and the natural sciences have been life-long interests. Several years ago she came across an ad promoting a lecture sponsored by the local archaeological chapter (ASNC-Archaeological Society of the Northern Chesapeake) She joined the chapter and since that night, she has been an active member of the ASNC. She credits Bill McIntyre of this chapter, along with archaeologists Jim Gibb, Stephen Israel, Bob Wall and others, with providing her the necessary archaeological opportunities to work at such sites as Garrett Island on the Susquehanna River, the Morris Meadows rock shelter in Freeland Maryland, the Hollingsworth House at Elk Landing in Elkton Maryland, the O'Neil House (Concord Point lighthouse keepers house) in Havre de Grace Maryland, the Barton Site in Cumberland Maryland, etc. Through the C.A.T. program (Certified Archaeological Technician program), she has gained the knowledge, procedural skills and ethics to pursue and complete her certification. On October 18, 2003, Annetta became the FIRST Certified Archaeological Technician in Maryland. Annetta is a board member of the ASNC, an active member of the Archeological Society of Maryland (ASM), serves on the the Native American Laison Committee (NALC), is a member of the Certified Archaeological Technician committee (C.A.T.) and actively participates in the promotion of Maryland archaeology. Annetta is currently a CRM sub-contractor and is pursuing a degree in Anthropology.
E-Mail Annetta at: annettaschott@comcast.net

Mike Lucas - Committee Member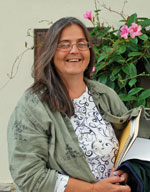 Kate Dinnel - Committee Member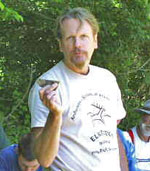 Dr. Bob Wall - Committee Member