Historic St. Mary's City has recently opened a new exhibit which examines African-American lives during slavery, in the period following emancipation, and the early 20th century. The exhibit focuses on a slave quarter associated with the Brome plantation. Built as a duplex to house two families, the building was adapted after the Civil War as a single family home. Subsequently, a shed was added in the 20th century to provide space for the family of Solomon and Cecilia Milburn. After Cecilia's death, Solomon married a second wife, Lily. The exhibit includes oral history from the only Milburn daughter, Emma Milburn Hall.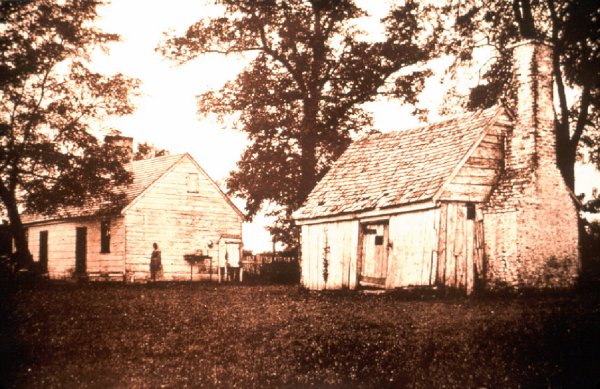 Slave Quarter ca. 1910
| | |
| --- | --- |
| | During demolition of the original quarter chimney in preparation for moving the building, workers were surprised to find an ancient, prehistoric stone axe within the brick. This was intentionally placed in the chimney during construction, but why? Ancient folk beliefs in both Europe and in West Africa held that placing such objects in the attic of a house or in a chimney would prevent lightning from striking the structure. It appears that the African American builders of this quarter also followed this practice. |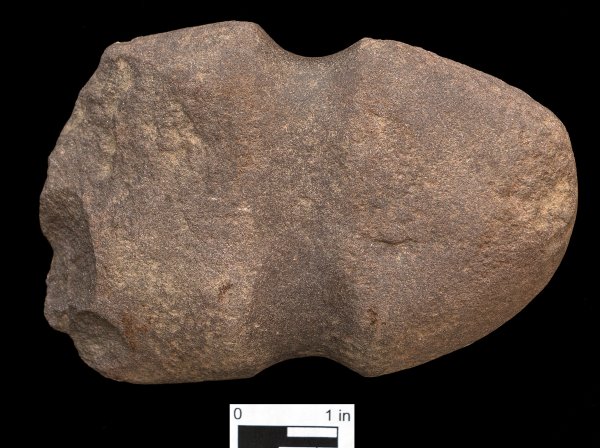 Grooved ax from chimney of quarter.
This Mexican real dates to the 1850s and was discovered at a single quarter site adjacent to the duplex quarter. Pierced coins are relatively common on enslaved sites, were believed to offer spiritual protection, and were presented to new-born babies. Perhaps this coin defended a young child from harm. This coin was pierced in the center which depicted a Liberty cap.