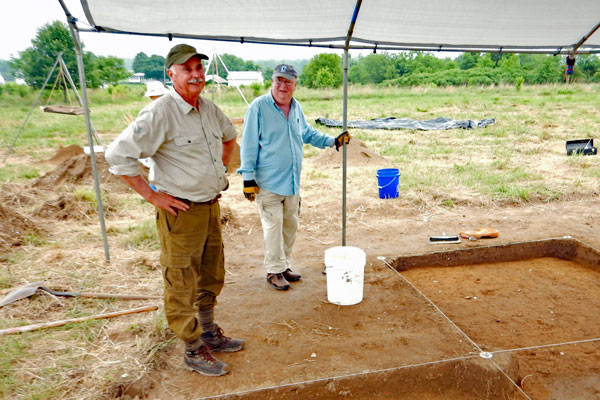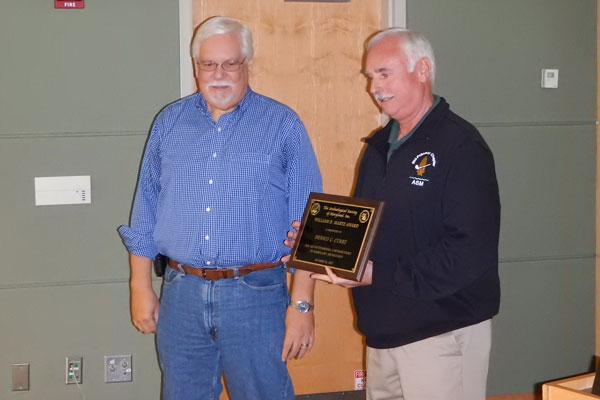 Born and raised in Montgomery County, Maryland, Don Housley taught high school history for 36 years. Upon his retirement, he immersed himself in Maryland archeology. As a volunteer since 2005 with the Montgomery County's Department of Parks archeology program, he has contributed nearly 10,000 hours doing fieldwork, labwork and archival research at numerous sites including Blockhouse Point, Oakley Cabin, Palmer-Robinson Rockshelter, and Josiah Henson Special Park.
In addition to his extensive research, field and lab experience, during the past 17 years he has touched literally thousands of Montgomery County residents with his knowledge and passion for Montgomery County history and archeology by participating in numerous educational and public outreach events, including programs at Montgomery College, workshops, and conferences.
Maryland archeology has also benefitted from his considerable administrative talents. He has served as the Mid-Potomac Chapter president since 2008. In fall of 2016 his administrative efforts were expanded exponentially when he assumed the role of ASM president, serving 2 consecutive terms. Since his term ended he has continued to serve as an At-Large Trustee member, a member of the Field Session Committee, and the administrator for the State of Maryland grant funding for the ASM field session. He also currently serves as a member of the Maryland Advisory Committee on Archeology, and a member of Josiah Henson Special Park Advisory Committee.
Through his unceasing efforts, and seemingly endless energy for all things archeological: archival research, field and laboratory work, educational and public outreach, and key administrative positions, Don's countless contributions to Maryland archeology establish him as ASM's 2022 William B. Marye Award winner.