The Projectile Point Typology Workshop presented an overview of projectile point types found in the Middle Atlantic Region. The workshop coveedr the identification attributes of projectile points useful in identifying chronological types, issues in typology, evaluation of point guides, and special characteristics of particular Middle Atlantic point types. The kinds of information that archeologists derive from projectile points were be discussed.
Sponsoring Organization: Central Chapter ASM & Archeological Society of the Northern Chesapeake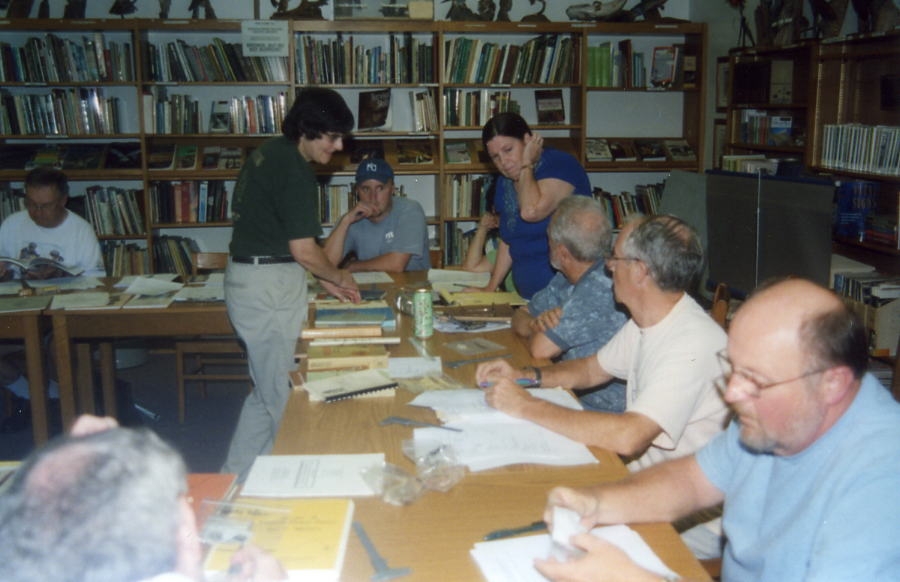 Carol Ebright responds to a question at the CAT Program Point Typology Workshop. Fifteen ASM members registered to attend Carol Ebright's point typology presentation. The workshop was sponsored by Central Chapter, at the Oregon Ridge Nature Center's library room, on Sunday August 27, 2006.
Photos and information provided by Stephen Israel