Maryland Archeology Month - 2020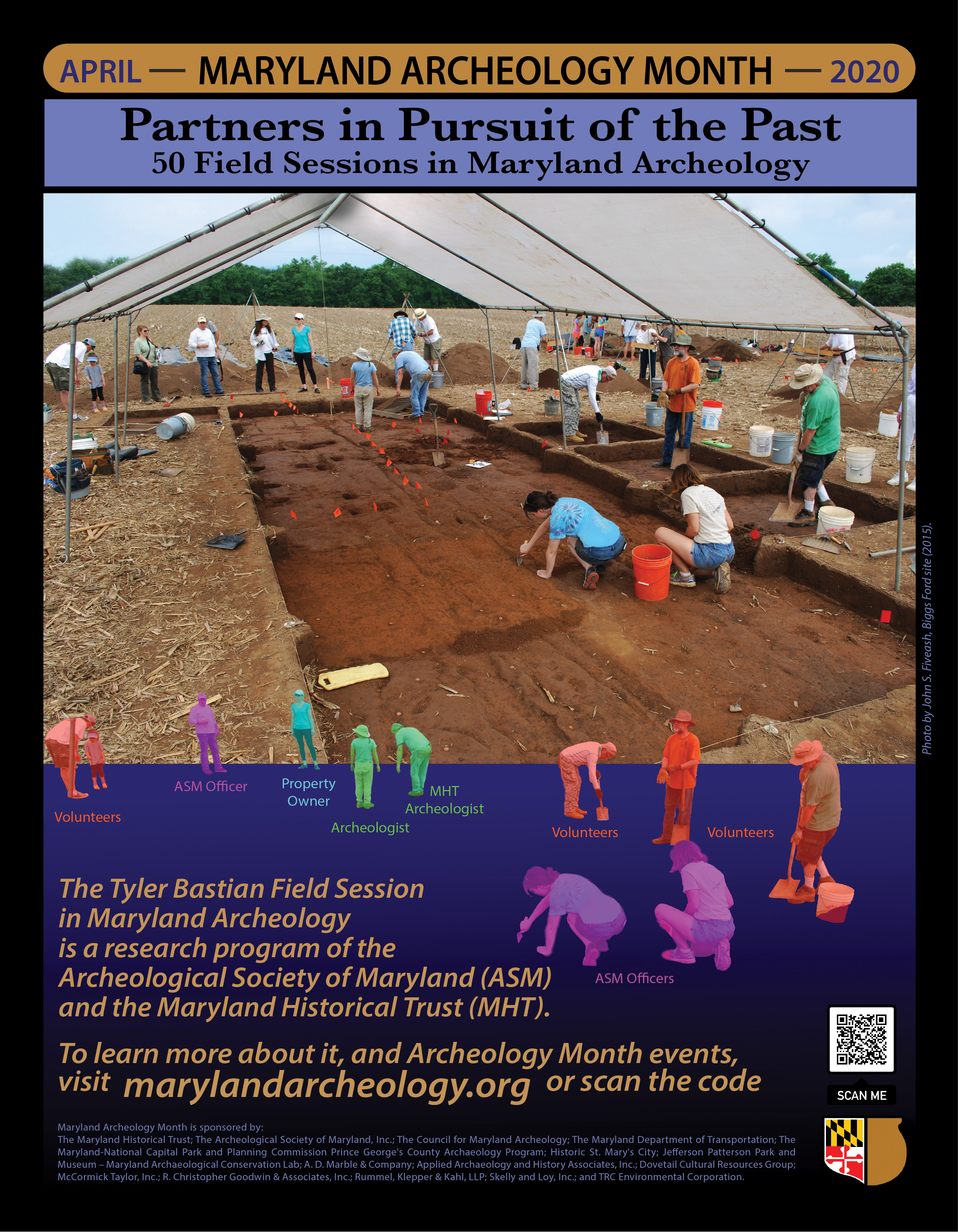 April is Maryland Archeology Month. Click on the Archeology month poster, above, for more information. Due to COVID-19 restrictions, most, if not all, public activities have been cancelled.
The Archeology Month webpage still has a lot of good material and the Archeology Month booklet
has some great essays about the Tyler Bastian Field Session for your reading pleasure.
---