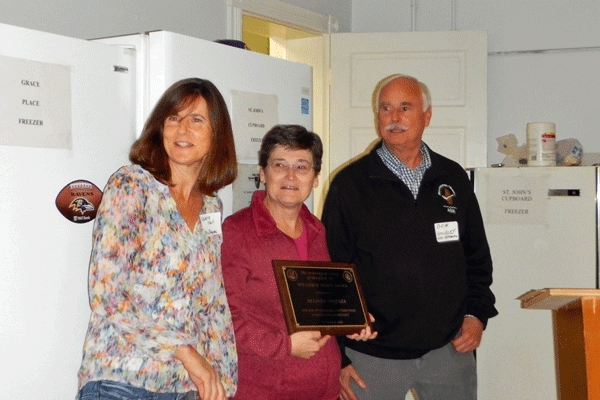 Belinda Urquiza is the winner of the William B. Marye Award for 2018. Belinda has been an active and dedicated ASM member for many years. She joined ASM upon her return to Maryland from Arizona in the 1990s. In Arizona, she enrolled in the Arizona Archaeology Technician Certification Program, as an enthusiastic and long time member. She brought her Certification Program experience and love of archaeology with her to Maryland and to the Maryland CAT Program. She immediately enrolled in the Maryland CAT Program, graduating in 2011. Belinda soon joined the CAT Steering Committee and in 2015, became the CAT Program Chairman, when no one else was interested. She has led the CAT Program enthusiastically ever since.
Additionally, Belinda also served as the ASM Membership Secretary from 2008 through 2012. She was diligent as the ASM Membership Secretary for she made sure everyone received a copy of the ASM Monthly Newsletter, special mailings, and a copy of the Maryland Journal on time. She always responded quickly to inquiries about ASM, from both ASM members and new ASM members. She also served as the ASM Recording Secretary from 2012 through 2014. Her service and dedication to ASM, Inc. will be remembered, especially her unremitting efforts reminding existing members to renew their dues and for attracting inquisitive citizens on becoming new ASM members.
Furthermore, Belinda was a pro-active member of the Anne Arundel and Charles County Archaeology Chapters, attending most if not all of the chapter meetings and events. She could always be counted on to help ASM, Inc. when there was a need. When it comes to promoting ASM, and archeology in general, we will remember her passion and the eagerness that she gave to ASM continuously throughout the many years she was a member. For these many reasons and for her enthusiasm and dedication to ASM, Inc., Belinda D. Urquiza is most deserving of the William B. Marye Award in 2018.